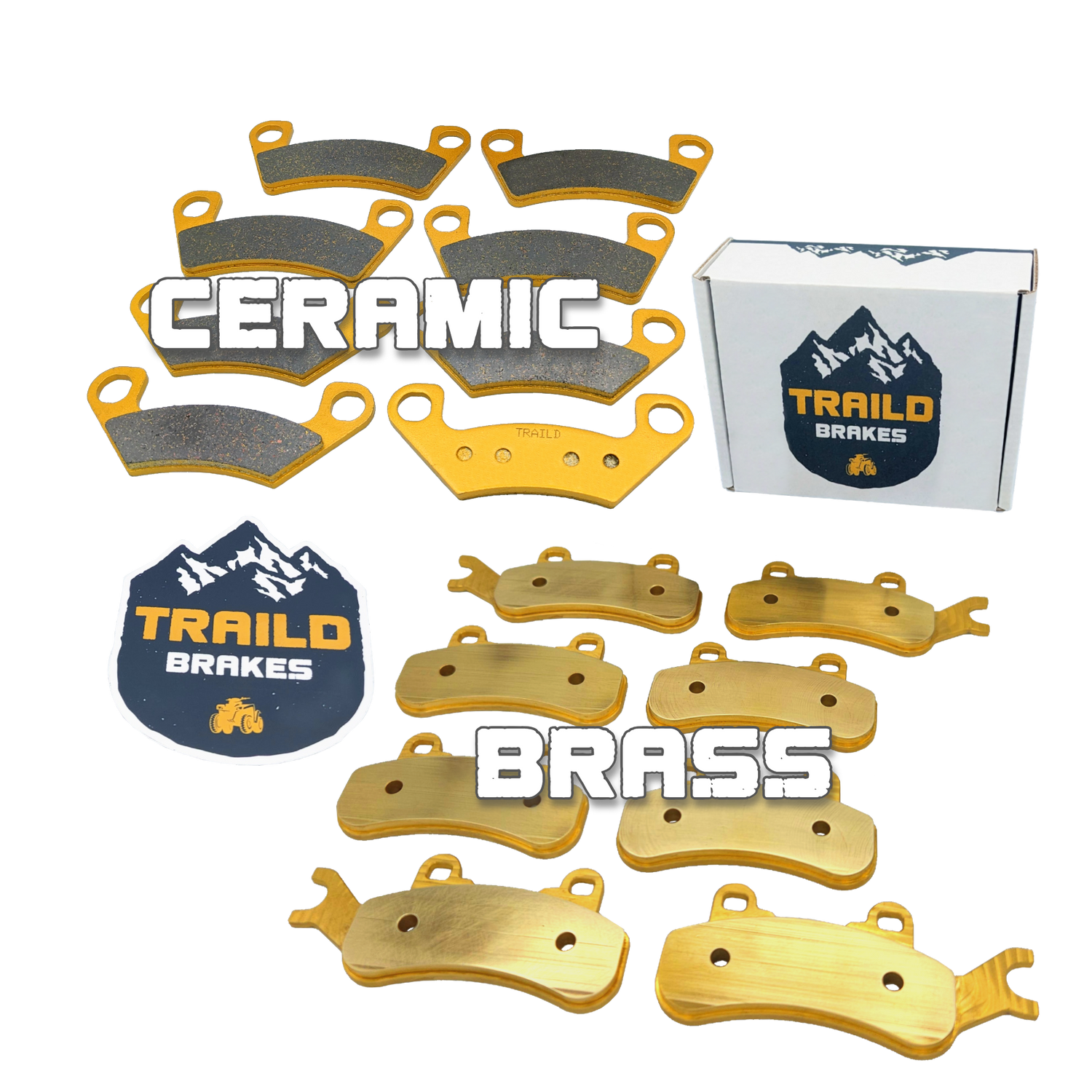 The right pad for every ride
We've brought the powersport industry up to speed by stopping it with brake pads tailored to your riding style
Find Your Pads
Why Traild
Direct Fit, Application Specific Pads

Full vehicle sets made to bolt on your ATV, UTV, or bike. No custom work. No modifications. Just install and get on the trail.

Quantity Discounts and Free Shipping

A 10% discount is automatically applied in your cart when 2 or more sets of pads are ordered. USPS Priority Mail shipping (2-3 days to most locations) is available on all US order for free (express shipping options also available at checkout).

6 Month Warranty

We stand behind the quality of our brake pads and offer a 6-month warranty to give you peace of mind and protection against any potential defects.
Why Traild Ceramic Brakes
Confident Braking Performance

From the first time you hit the brakes you will feel a strong initial brake bite. Traild ceramic pads withstand high temperatures from repeated use without fading, which means you can rely on them to maintain consistent braking power, even in extreme conditions, because consistency inspires confidence.

Less Noise

Traild ceramic pads produce less noise than sintered pads. Put an end to that loud squeak every time you stop making your ride more enjoyable whether it's for work, hunting, or hitting the trail.

Reduced Maintenance

Ceramic brake pads have a longer lifespan than traditional metallic pads and are also easier on rotors, reducing the need for frequent replacements and minimizing downtime for riders who don't want to cut a weekend ride short because of worn out brakes.
Why Traild Brass Brakes
Ultimate Durability

Traild brass brake pads are designed to provide the ultimate durability for offroad mud & water riding.  Traild Brass pads sacrifice stopping power for durability providing the longest lasting pads on the market, even in the harshest conditions.

CNC Machined Single Piece Brass

Traild brass brake pads utilizes a single piece of brass CNC machined to exact OE specifications for a direct fit every time.

Safe On Rotors

Traild brass brake pads are extremely durable, but are still soft enough to not damage or prematurely wear your rotors.